February 12th – 18th marks Sexual Reproductive Health Week. What is Sexual Reproductive Health Week? It's a week to bring to light issues that people and healthcare providers face when accessing and/or providing sexual health services.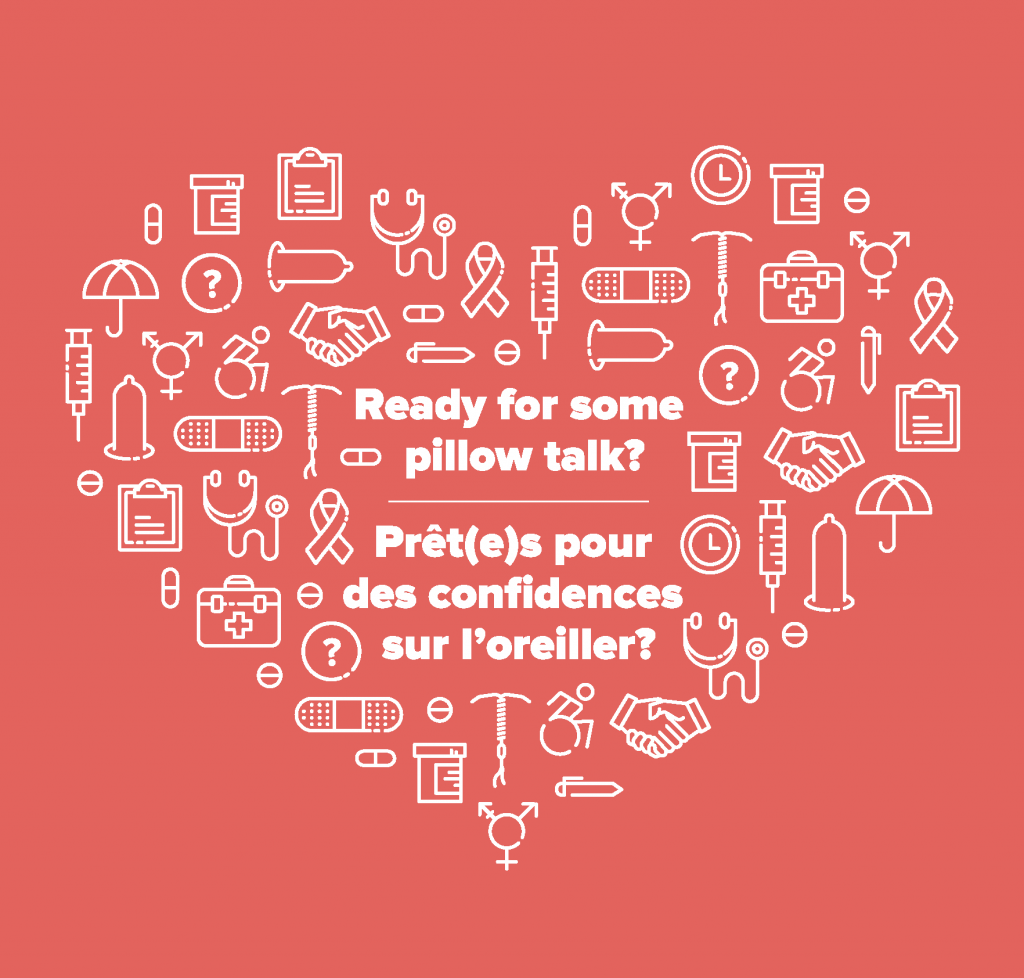 Last year's theme was "What's Your Relationship Status?" which centered on the importance of developing good relationships with healthcare providers, as well as encouraging healthcare systems to have good relationships with their communities. The previous year's campaign was "Heart Your Parts" which focused on understanding and taking care of your body as an important part of your sexual health.
This year's theme "Ready For Some Pillow Talk" will build upon last year's theme by asking healthcare providers and patients to "start the conversation" with each other in order to receive the best possible care.
Building these mutual relationships are pivotal to receiving the appropriate care. It often happens that issues aren't addressed because healthcare professionals might not know all the details (or make assumptions) of one's sexual lifestyle and a person may not feel comfortable sharing them.
A few examples of how this can occur:
A person may not feel comfortable speaking to their healthcare provider due to fear of stigma.
May have fears that the healthcare provider will tell their parents or significant other.
Their healthcare provider may know them personally, outside of a clinical setting.
They may be embarrassed to talk about the intricacies of their sex lives with their healthcare providers.
The list can go on and on depending on the person or the healthcare provider. That's why SRH week tries to highlight all the important conversations that can arise when you initiate an open and honest "Pillow Talk" when talking about sexual health within your personal healthcare setting.
Visit www.SRHweek.ca for more information about this year's campaign and to check out their social media toolkit so you can join in on the conversation throughout the week.